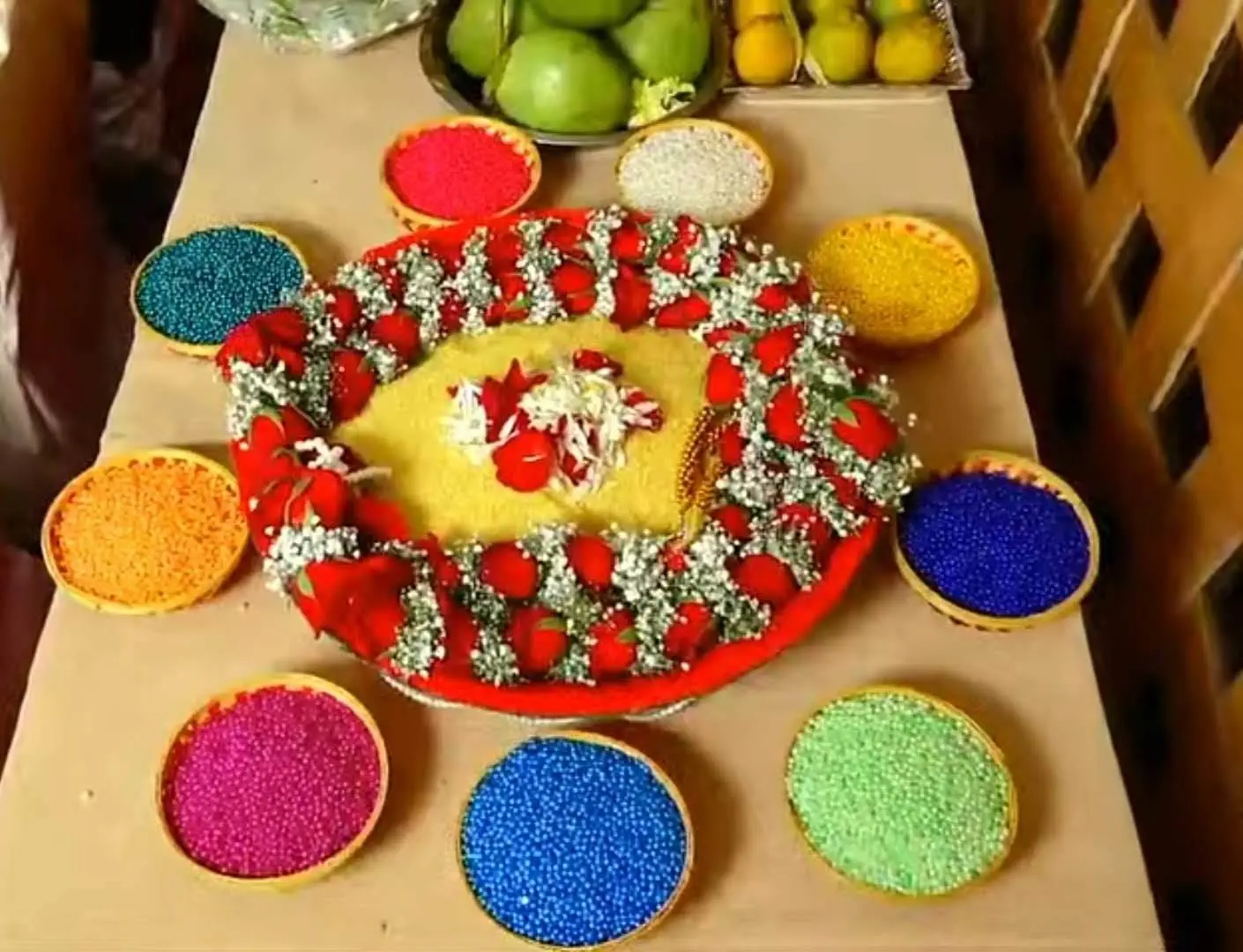 Creative Inputs for Your Dream Wedding
Navratna Talambralu is a traditional ceremony or ritual performed in some parts of India, particularly in Telugu-speaking regions. It is also known as Navaratnalu or Navarathnalu. The term "Navratna" translates to "nine gems" in English, and "Talambralu" refers to a mixture of rice and turmeric powder.
During the Navratna Talambralu vizagpellipoolajada ceremony, nine different types of precious stones or gems are placed in a plate or bowl along with the Talambralu mixture. These nine gems are believed to represent the nine celestial bodies or planets in Hindu astrology, namely Sun, Moon, Mars, Mercury, Jupiter, Venus, Saturn, Rahu, and Ketu.
The ceremony is typically conducted as a pre-wedding ritual, where the bride and groom sit facing each other, and their family members or elders take turns to shower the Navratna Talambralu mixture mixed with the gems on the couple's heads. It is believed that this act blesses the couple with prosperity, good fortune, and a harmonious married life.
Each of the nine gems used in Navratna Talambralu has its significance and is associated with specific planetary influences and astrological benefits. The stones commonly used in this ritual include diamond, pearl, ruby, emerald, yellow sapphire, blue sapphire, coral, hessonite garnet, and cat's eye. These gems are believed to bestow positive energies and protective vibrations on the couple.
Navratna Talambralu is considered an auspicious ceremony that symbolizes the union of two individuals and their families. It is believed to bring blessings, happiness, and prosperity to the couple's married life. The ceremony holds cultural and traditional significance, and it is performed with great enthusiasm and joy in many Indian weddings.