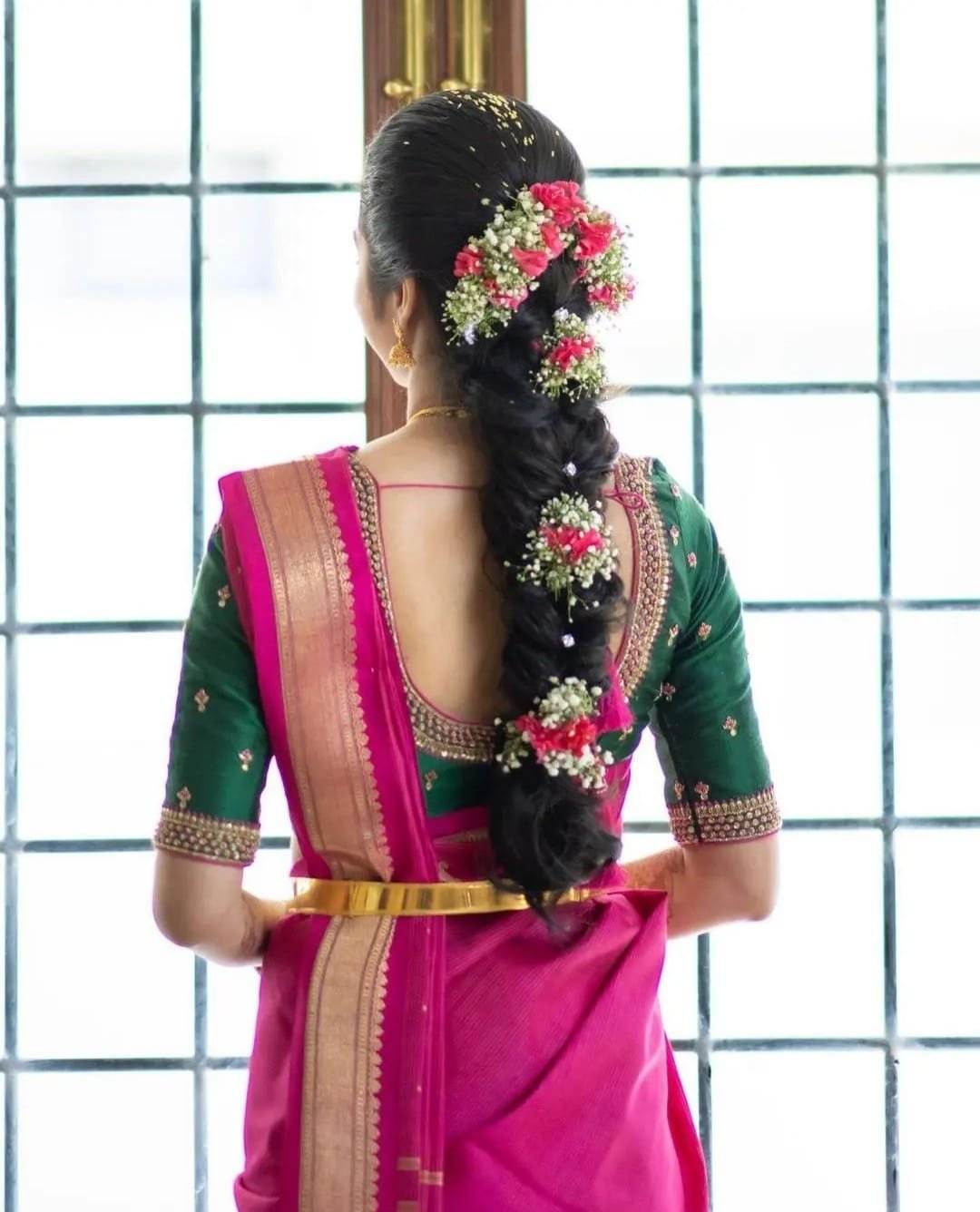 Creative Inputs for Your Dream Wedding
Experience the joy of effortless elegance with Pelli Poola Jada. Discover a range of easy-to-wear bridal Poola Jada accessories that effortlessly elevate your look. From stunning hair knots to beautiful floral adornments, find the perfect match for your special day with pelli poola jada, poolajada,pelli poola jada images, net poolajada,poolajada with real flowers.
In the early days, Indian brides never had a choice of hairstyle and arrangements aside from the classic standard Indian braid. It's within the last few years, we are seeing a surge in styling for brides and this fortunately included hairdos. We could see a window to amalgamate traditional braids with contemporary styles. A messy braid or fishtail braid or French braid or a loosely parted braid with floral accessories is trending fast among Indian women. These braids not just look fashionable but also are comfortable and lightweight.
The availability of exotic flowers in various colors gives this hairstyle a new charm over normal hairstyles. Here are a few styles that most of the brides have won the attention of their guests on their big days
Nowadays mehendi and sangeet events are trending. For these events, most brides prefer hair knots for a more charming look and comfort. Here we use baby breath flowers along with peach and pink carnelian to get exact matching with the bride's outfit. With baby breath flowers, peach hues, and pink carnelian, we ensure you look your best on your wedding day.