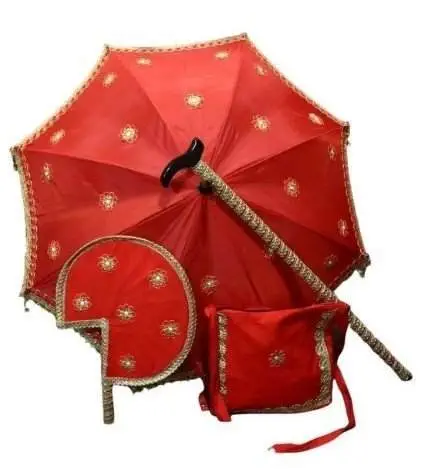 Creative Inputs for Your Dream Wedding
Allow us to present to you our exquisite Pelli Godugu/Kasi Yatra Set, meticulously crafted to elevate your wedding experience to unparalleled heights. Our offering is designed to embrace tradition, enrich your auspicious ceremonies, and ensure that every moment of your special day is filled with joy and splendor.
And now, introducing the exclusive feature that sets us apart – the mesmerizing Vizag Pelli Poola Jada, a touch of elegance and charm that will leave everyone spellbound. This captivating addition to our Pelli Godugu/Kasi Yatra Set exudes the grace of traditional South Indian culture, reflecting the rich heritage of Vizag, a coastal gem known for its picturesque beauty and cultural significance. The Vizag Pelli Poola Jada is delicately handcrafted with intricate detailing, using vibrant flowers sourced from the region, meticulously arranged to create a stunning floral adornment that truly enhances your wedding ensemble.
Our Pelli Godugu/Kasi Yatra Set is a complete package, meticulously curated to ensure that every element of your wedding rituals is flawlessly catered to. From the elegantly designed silver or gold-plated items for the Kasi Yatra ceremony, to the beautifully crafted Pelli Godugu, which includes all the essential items for the bride and groom to perform the sacred rites with utmost devotion, our set provides everything you need to embark on a joyous journey towards eternal matrimony.
With our Pelli Godugu/Kasi Yatra Set, we strive to infuse each moment of your wedding ceremony with reverence, grace, and tradition. We understand the importance of this auspicious occasion and endeavor to make it a truly unforgettable experience for you and your loved ones.