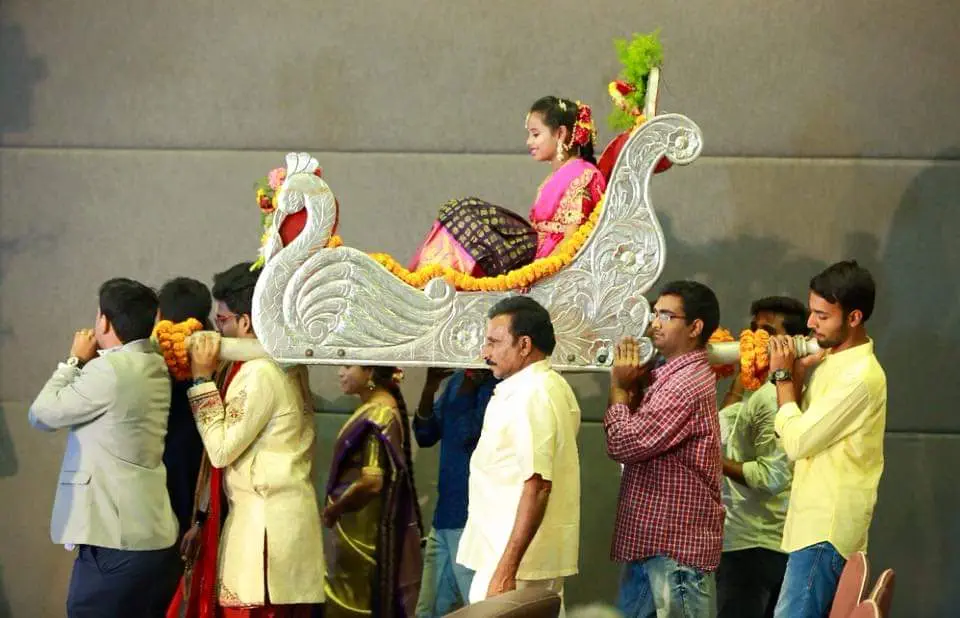 Enhance Your Bridal Entry with Our Exquisite Wedding Pallakis
Welcome to Pelli Poola Jada, where we create exquisite Bridal Pallakis for your special day. Our stunning designs blend tradition and elegance, ensuring you make a grand entrance. Each Pallaki is meticulously crafted with intricate details, luxurious fabrics, and ornate embellishments, making it a true reflection of your unique style. Make your wedding a memorable affair with our beautiful Bridal Pallakis.
We specialize not only in designing beautiful Bridal Pallakis but also in creating stunning Flower Jewelry. Our Flower Jewelry complements our Pallakis perfectly, adding a touch of natural beauty to your bridal ensemble. With our intricate floral designs and attention to detail, we ensure that you shine like a blooming flower on your special day. Trust Pelli Poola Jada to complete your bridal look with our exquisite Flower Jewelry and Bridal Pallakis.