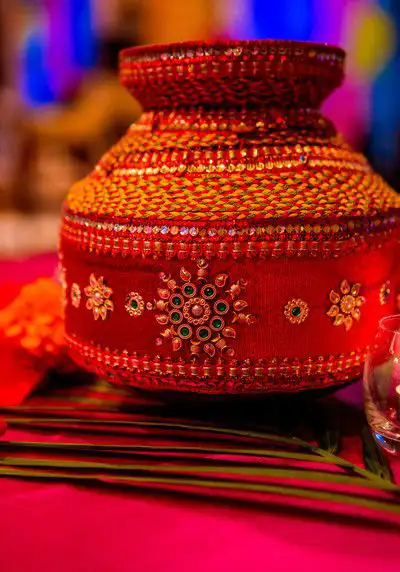 Creative Inputs for Your Dream Wedding
In the traditional "Ungarala Bindi" wedding ritual, the bride and groom contend with one another to retrieve a ring from a water-filled pot. The pot is adorned in a variety of ways to draw attention to the visuals in the game and provide context for the momentous occasion. The function of the Ungarala Bindi is to introduce the bride and groom in a lighthearted and enjoyable manner. The game represents the couple's capacity to cooperate and get past challenges in their marriage. 
Check out the extensive selection of products provided by Vizag Pelli Poola Jada if you're looking for Ungarala Bindi decoration for your wedding. provides a range of options for designs.