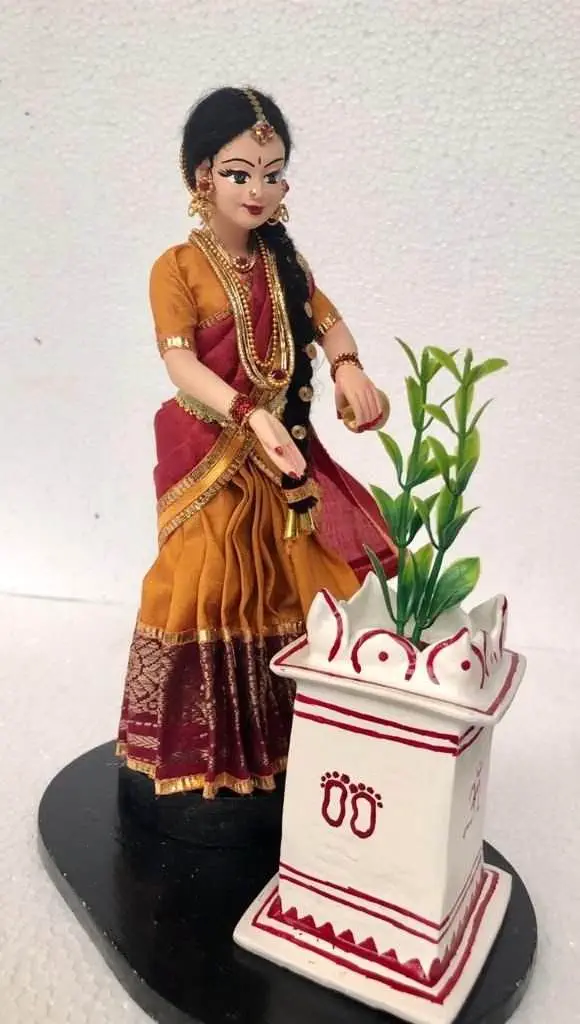 Creative Inputs for Your Dream Wedding
Look no further than our enchanting collection of Doll Trays, meticulously crafted to elevate your celebrations to new heights of splendor. Immerse yourself in the regal charm and timeless beauty of our doll trays, designed to captivate hearts and leave a lasting impression on all who behold them.
And now, introducing the exclusive feature that sets us apart – the mesmerizing Vizag Pelli Poola Jada. This exquisite addition to our doll trays brings a unique sense of grace and tradition, inspired by the rich cultural heritage of Vizag, a coastal city renowned for its natural beauty and cultural significance. The Vizag Pelli Poola Jada adorns our doll trays with vibrant flowers, meticulously arranged to create a stunning floral ensemble that exudes elegance and charm. 
Our doll trays are a testament to our commitment to craftsmanship and attention to detail. Each tray is intricately designed, featuring a harmonious blend of traditional motifs, vibrant colors, and exquisite embellishments. These intricately crafted pieces serve as a delightful centerpiece for your festivities, showcasing a beautiful array of dolls dressed in resplendent attire, symbolizing prosperity, joy, and harmony.
At vizagpellipoolajada, we take pride in offering a wide range of doll trays, each crafted with utmost care and precision. Our collection includes a variety of designs, sizes, and themes to suit your preferences, ensuring that you find the perfect doll tray to complement your celebration.