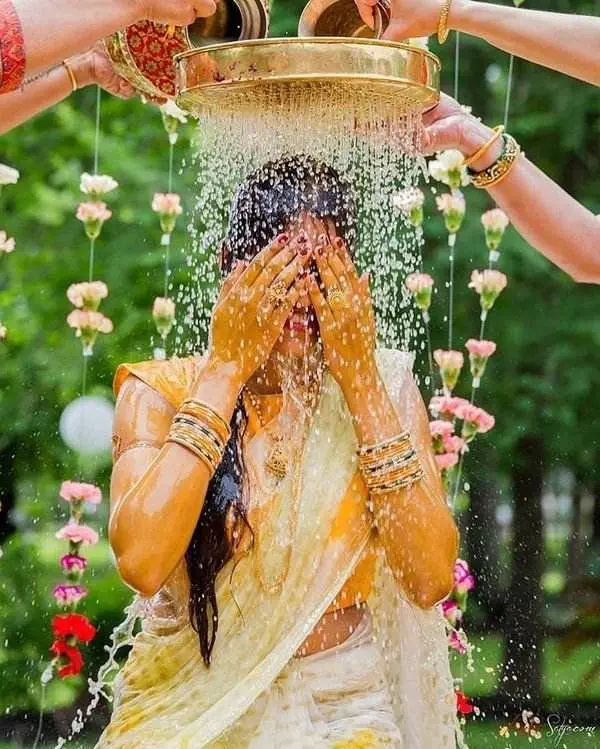 Creative Inputs for Your Dream Wedding
Mangala Snanam, also known as Mangala Harathi, is a Hindu ritual involving the ceremonial bath of deities in temples. "Mangala" means auspicious or divine, and "Snanam" means bath. This ritual is performed early in the morning to invoke blessings and bring prosperity for the day ahead.
During Mangala Snanam, the presiding deity of the temple is symbolically bathed using various auspicious substances such as milk, curd, honey, ghee (clarified butter), turmeric paste, sandalwood paste, and holy water. vizagpellipoolajada The ritual is accompanied by the chanting of mantras and the ringing of bells. Devotees gather to witness this sacred bath and offer prayers to the deity.
The significance of Mangala Snanam lies in its spiritual symbolism. The bath represents the purification of the divine idol and is believed to wash away any impurities or negative energies. It is also seen as an act of rejuvenation and nourishment for the deity, strengthening the bond between the devotee and the divine.
Mangala Snanam is performed in many temples across India and is considered an integral part of daily worship. It is believed that witnessing this ritual brings good luck and blessings to the devotees. The ceremony is often followed by the distribution of prasadam, which is a blessed offering from the deity.
It is important to note that the specific customs and rituals associated with Mangala Snanam may vary from region to region and from temple to temple, as Hinduism encompasses a diverse range of traditions and practices.