For bridesmaids, adding a touch of natural beauty to their ensemble can elevate the wedding day charm to a whole new level. One delightful way to achieve this is through the use of fresh flower jewelry.
These exquisite and fragrant adornments not only complement the bridesmaids' attire but also lend a unique, nature-inspired elegance to the celebration. Here are 10 enchanting fresh flower jewellery ideas for bridesmaids that are sure to add a dash of floral finesse to any bridal party.
Whether it's a rustic outdoor affair or a classic indoor ceremony, these ideas offer a delightful array of options to accentuate and celebrate the beauty of the bridesmaids while embracing the freshness of nature.
Significance of Fresh Flower Jewelry for Bridesmaid
Fresh flower jewelry holds a profound significance for bridesmaids, adding a touch of natural grace and symbolism to their role in the wedding ceremony. Beyond mere adornment, these delicate floral pieces symbolize the fresh and budding beginnings as bridesmaids accompany the bride on her journey into a new phase of life.
Furthermore, the significance of fresh flower jewelry lies in its ability to create a cohesive and visually stunning bridal party ensemble. It not only harmonizes with the overall wedding theme and décor but also fosters a sense of unity among the bridesmaids, symbolizing their shared support and dedication to the bride.
Fresh Flower Jewellery Ideas for Bridesmaids
Ankle and foot adornment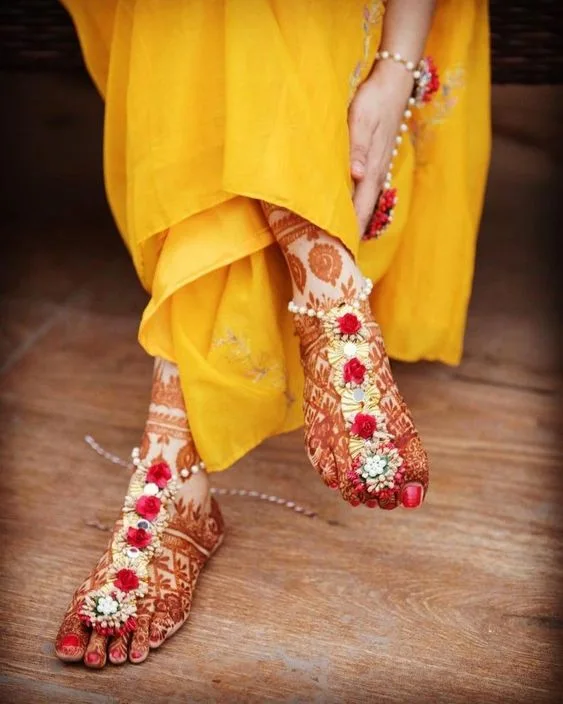 The floral ankle and foot adornments are a one-of-a-kind and customized accessory that let bridesmaids show off their individual elegance and style while infusing the wedding celebration with a sense of the beauty and freshness of nature. Each bloom is painstakingly wired to a flexible base during the production process to guarantee the wearer's comfort and freedom of movement. The arrangement's versatility allows bridesmaids to match their floral adornments to either their dresses or the wedding theme. It is made to compliment a variety of styles and color combinations.
Floral Hand Harness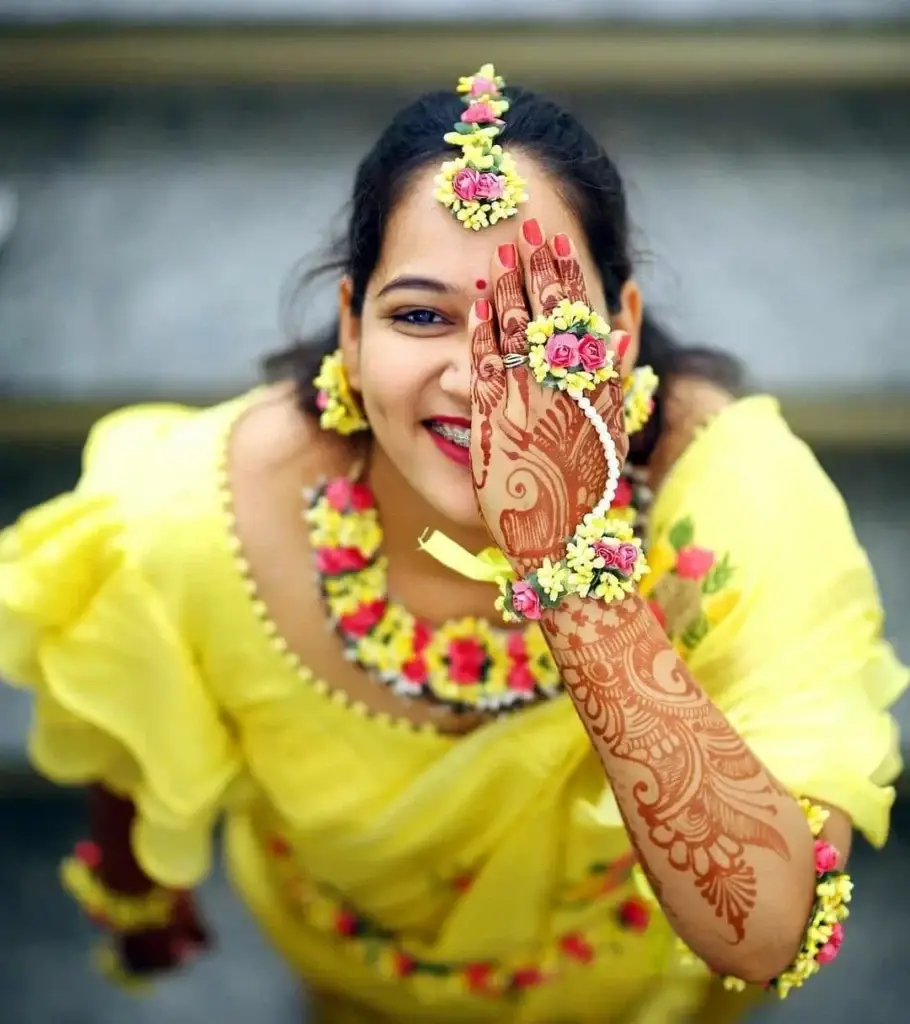 Crafted with care and creativity, the Floral Hand Harness features a delicate arrangement of blossoms and greenery intricately designed to adorn the hand gracefully. With its vivid colors and fragrant blossoms, every petal and leaf is thoughtfully chosen and placed to make a gorgeous accessory that matches the bridesmaid's outfit. This endearing piece not only enhances the bridesmaid's appearance but also serves as a priceless memento that perfectly encapsulates the beauty of the natural world.
Hair Combs and Pins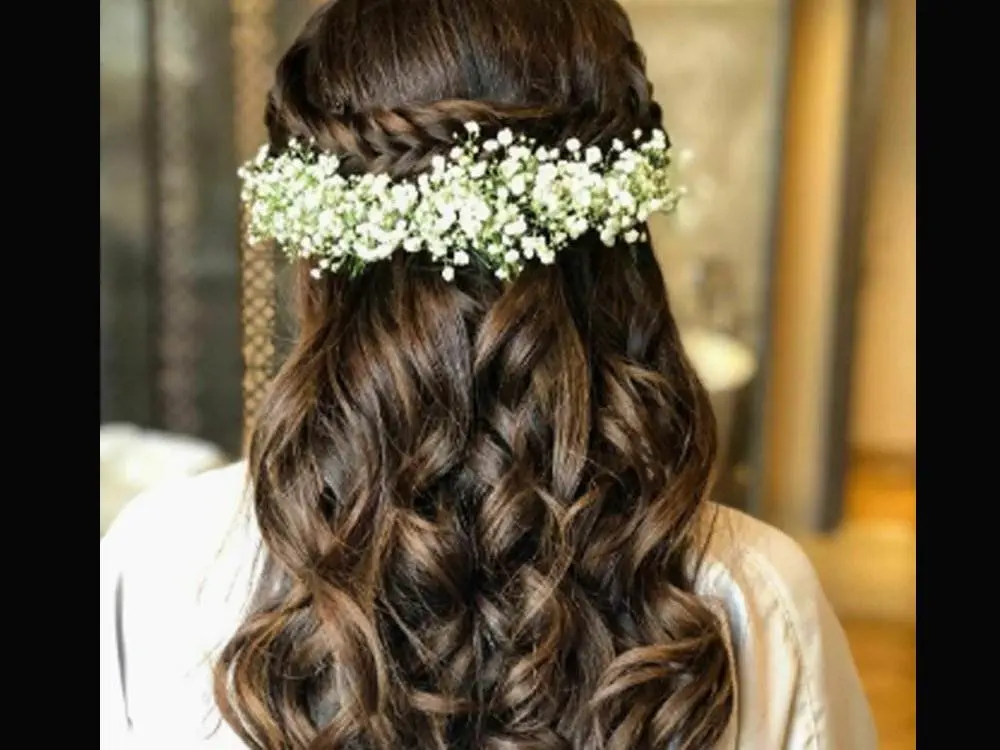 What makes these floral hair accessories truly special is their versatility. They effortlessly complement various hairstyles, whether woven into an updo or accentuating loose curls. Their lightweight nature ensures comfort throughout the day, allowing bridesmaids to revel in the celebration without any discomfort.
Waist Belts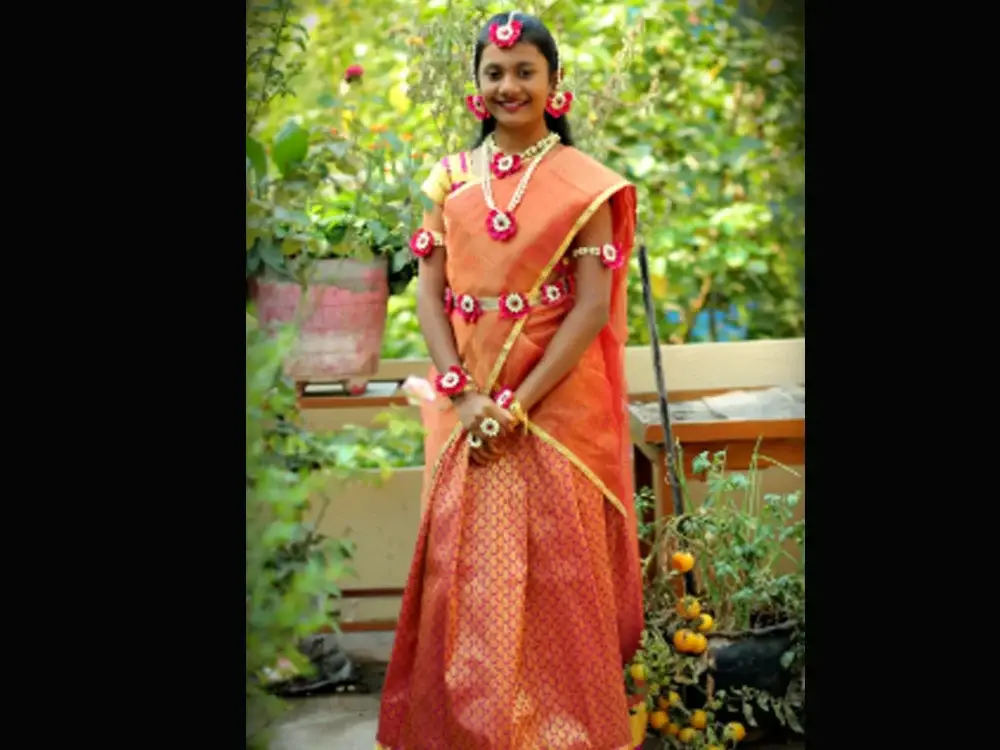 Elevate your bridesmaids' style with a touch of natural beauty – Waist Belts adorned with fresh, handpicked flowers! These unique accessories are a beautiful blend of classic charm and floral elegance, sure to make your wedding party stand out in an incredibly charming way. Each belt is a work of art, skillfully braided with an assortment of stunning blossoms and lush greenery, and meticulously crafted with attention to detail.
Floral Shawl Establishment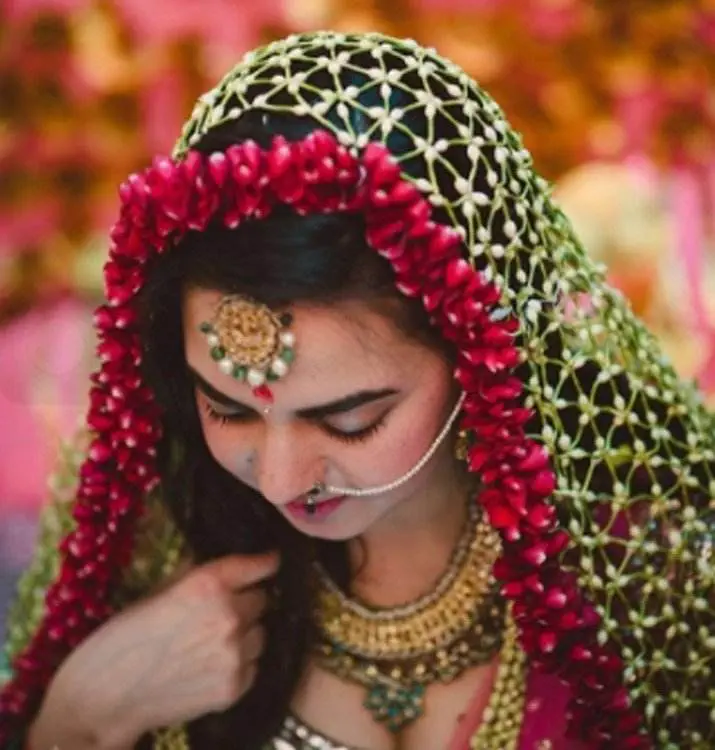 The ideal piece of jewelry to give any bridesmaid outfit a dash of sophistication and charm is a floral shawl. Your bridesmaids will feel extra special on your wedding day when they wear this gorgeous and nature-inspired shawl, which is expertly constructed with a blend of lovely flowers. These flowery shawls can be precisely matched to your wedding theme or the bridesmaids' outfits because they are available in a number of colors and flower combinations. There is a flowery shawl to fit every taste and style, whether it's a soft pastel arrangement or a brilliant pop of color.
Floral Crown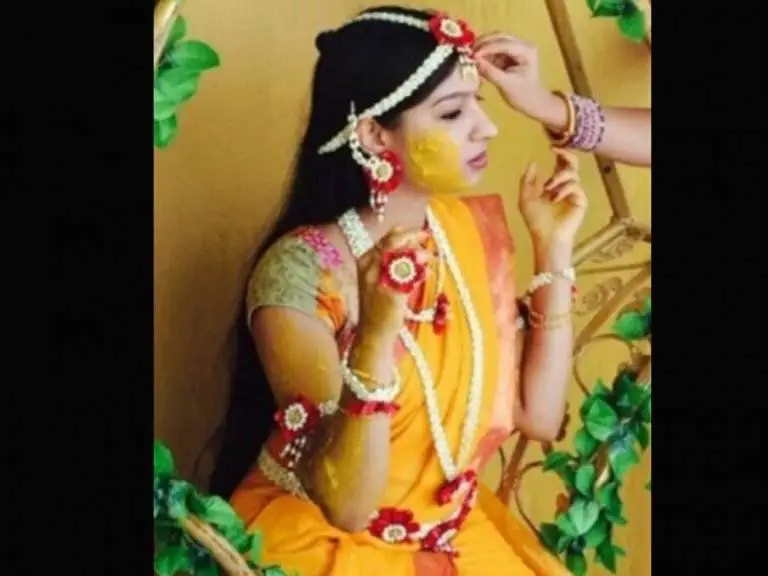 Add a beautiful touch to your bridesmaids' style with Floral Crowns. These lovely headpieces are made of pretty flowers and green leaves, giving a natural and romantic feel. You can pick flowers that match your wedding colors, making them a perfect fit for your theme. Not only will these crowns make your bridesmaids look amazing, but they'll also be a sweet reminder of your big day. Symbolizing love and beauty, these crowns will make your friends feel extra special on your special day.
Arm Bands
These delicate and charming accessories elegantly wrap around the upper arm, adding a graceful and ethereal vibe to their ensemble. Crafted from soft, lush flowers such as roses, orchids, or baby's breath, these arm bands bring a whimsical and natural allure to complement their dresses. The bands can be tailored to match the wedding theme, incorporating colors that harmonize with the overall palette.
Collar Necklace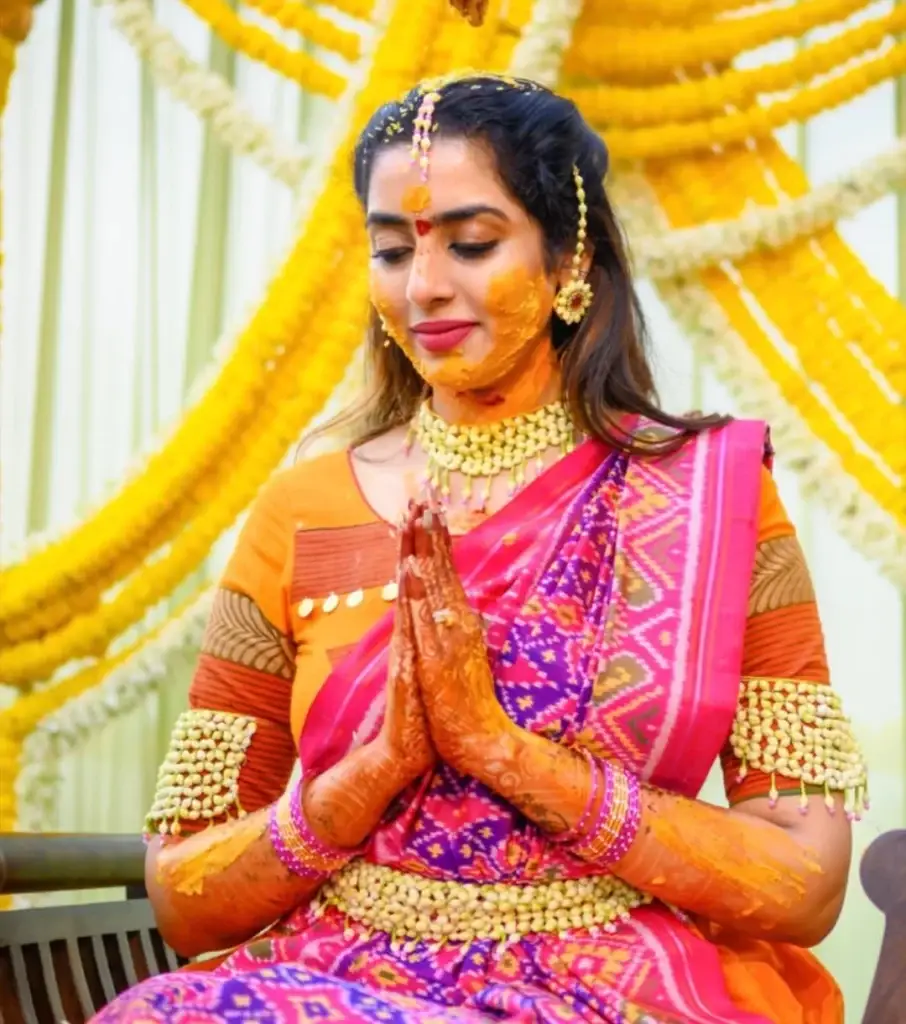 This unique jewelry piece serves as a heartfelt token of appreciation for your bridesmaids' presence on your special day. The collar necklace is made to fit comfortably and complement any bridesmaid's dress style. Their inherent beauty is perfectly complemented by their glossy details and soft colors, which give them an elegant and sophisticated appearance.
Flower Halos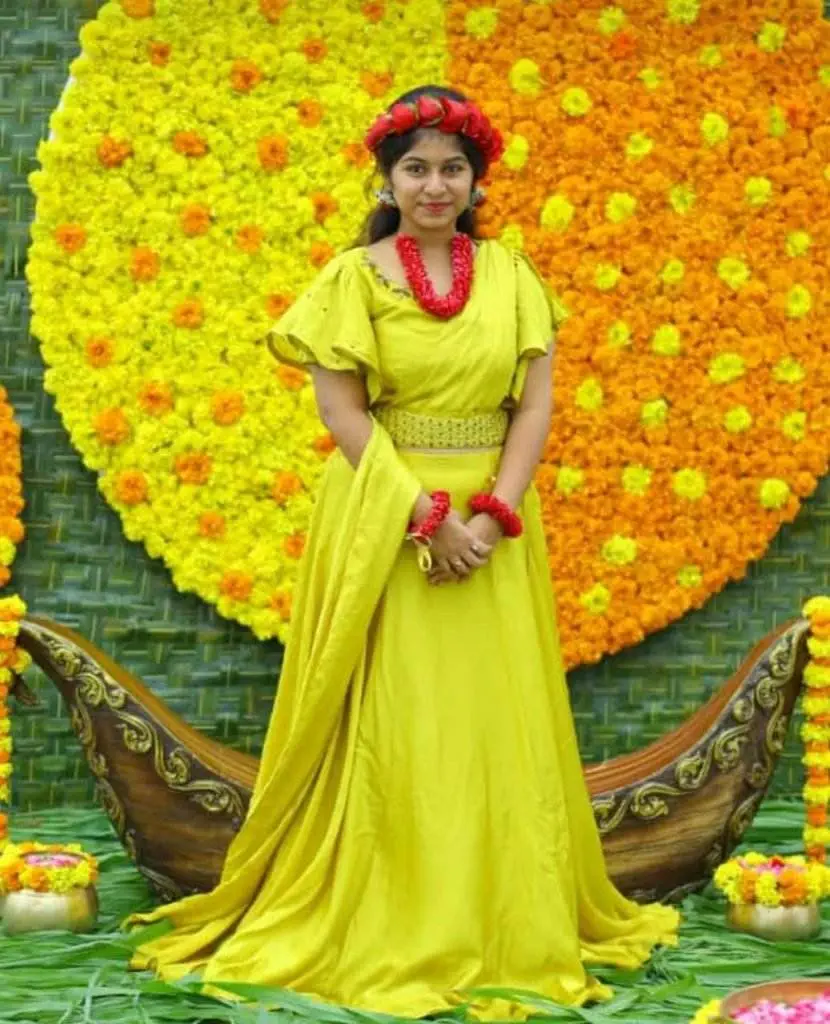 For bridesmaids looking for a touch of natural elegance, flower halos are a charming jewelry idea. Whether worn loosely around the head or incorporated into an updo, flower halos are versatile accessories that exude natural beauty and timeless charm, making them a delightful choice for bridal parties seeking a touch of floral enchantment on the special day.
Finger Rings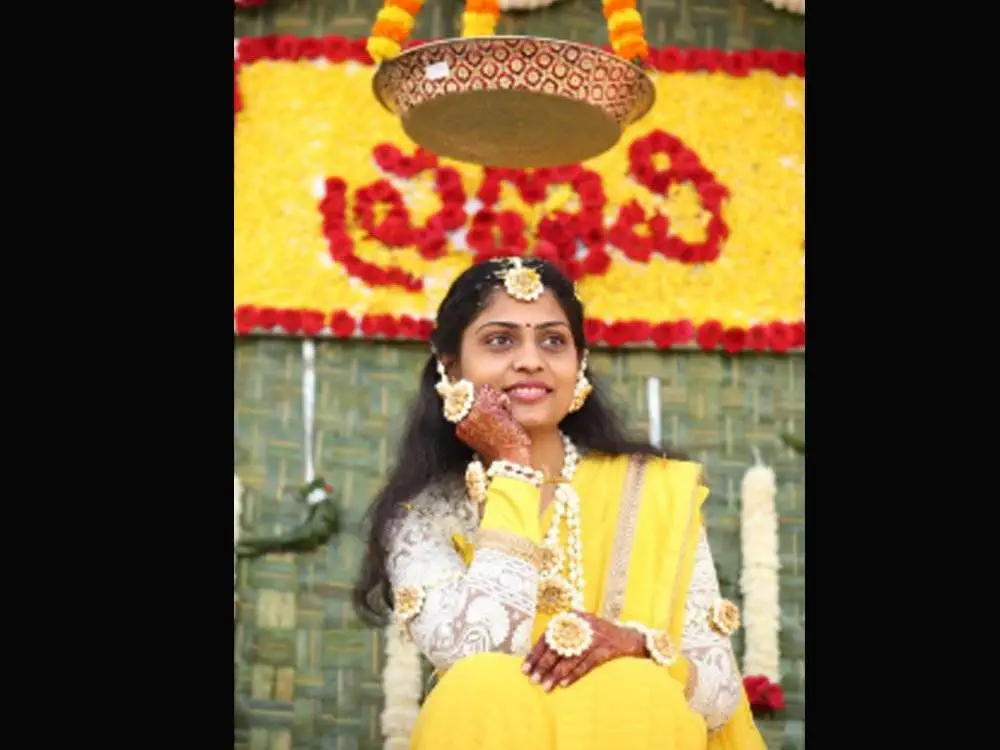 These rings can be adorned with intricate floral designs, incorporating delicate petals, leaves, or blossoms. Some may even feature miniature flowers crafted from materials like enamel, crystals, or pearls, adding a charming and nature-inspired element to the bridesmaid's look. Whether worn singly or stacked for a more statement-making effect, finger rings can be chosen to match the wedding theme or the bridesmaid's individual style. They serve as a subtle yet eye-catching addition to the overall floral jewelry ensemble, complementing the bouquet and other floral accessories worn by the bridesmaids.
Conclusion
In conclusion, fresh flower jewellery ideas for bridesmaids are a wonderful way to make weddings more beautiful and natural. These pretty accessories, like flower bracelets or hairpieces, make the bridesmaids look lovely and match the wedding vibe perfectly. They add a touch of nature's beauty to the celebration and create lasting memories for everyone. Choosing flower jewelry is a fantastic idea to make the day even more special and charming.
FAQ
How long do fresh flower jewelry pieces typically last?
Fresh flower jewelry is perishable and generally lasts for the duration of the event and a few hours thereafter. With proper care, such as keeping the flowers hydrated and cool, they can maintain their freshness for approximately 8-12 hours, allowing bridesmaids to enjoy their beauty throughout the wedding festivities.
Can you customize fresh flower jewelry to match specific color schemes?
Florists can create custom floral jewelry using a variety of blooms to match specific color palettes or themes. They can incorporate different flowers and hues to align perfectly with the chosen colors for the wedding, ensuring a cohesive and harmonious look for the bridesmaids.
Will wearing fresh flower jewelry cause any allergies or skin irritations?
While some individuals may have allergies or sensitivities to certain flowers, many commonly used blooms in floral jewelry, such as roses or orchids, are less likely to cause allergic reactions. However, it's advisable to consult with the florist beforehand and perform a patch test if there are concerns about allergic reactions.